DirectCloud will receive investment from Primer Sazze Partners. DirectCloud is one of Jiran company that provides enterprise cloud storage (DirectCloud-Box) in Japan. DirectCloud has been growing 60% annually and has more than 400 enterprise customers.
Primer Sazze Partners decided to invest in DirectCloud because of its remarkable success in SaaS cloud storage market in Japan.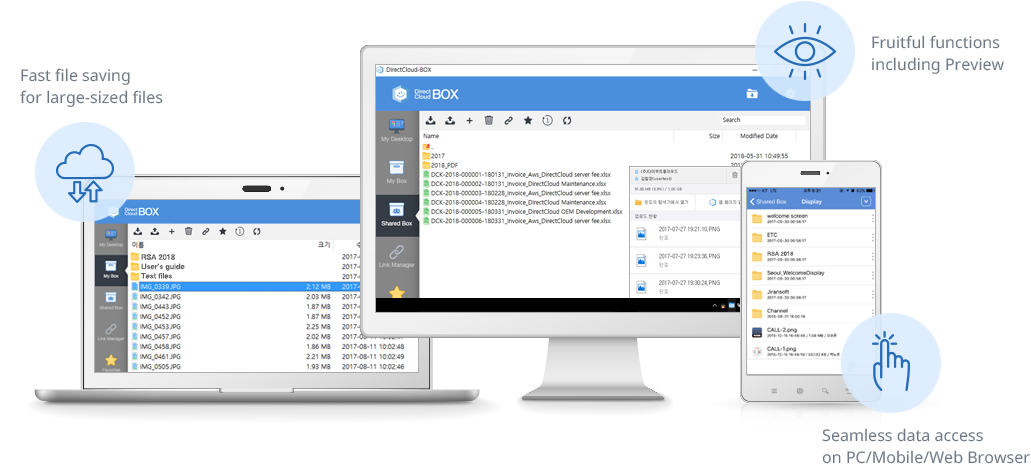 What is DirectCloud Box?
DirectCloud-Box is a cloud storage service that secures the confidential data from your company. Also, it's designed to have more efficient collaboration and cooperate atmospheres.

Learn about Primer Sazze Partners
Primer Sazze Partners was established in July 2019 by Sazze Partners, a Silicon Valley venture capital, and Korea's first accelerator Primer. As a venture capital, their main job is to invest in promising start-up companies in Korea and around the world.
With this investment, DirectCloud is expected to execute aggressive marketing activities in the Japanese market. By doing this, they aimed to secure 1,000 corporate customers by next year and prepare for the next round of investment.
This investment has shown that any of Jiran family company with good business models can attract investment and grab a chance to grow into bigger business.