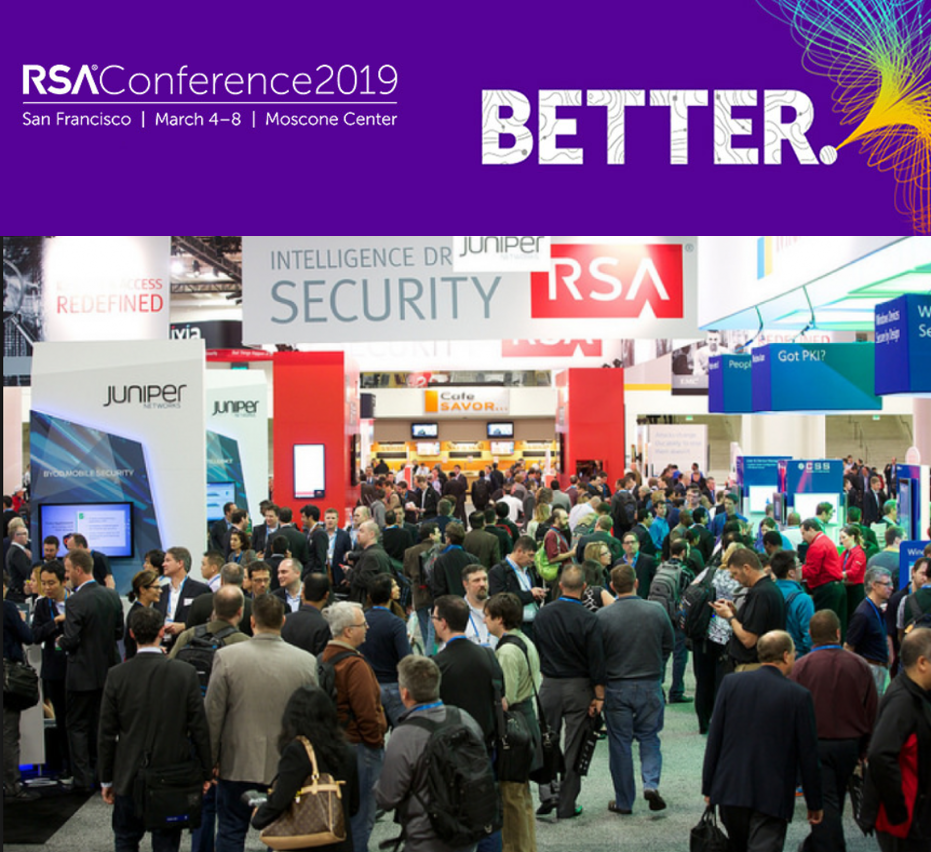 Jiran is back from RSA Conference 2019
It was second time for Jiran to attend RSA Conference as Exosphere.
Exosphere was established in 2018 from Jiran for global business and its located in Palo Alto with Adi Ruppin CEO, who has experienced establishing security company and business M&A.
The concept of the service is an integrated threat management service with external attack prevention and internal information protection. The service is called Exosphere Endpoint Protection. It is currently entered in Japan, Southeast Asia, and the U.S market.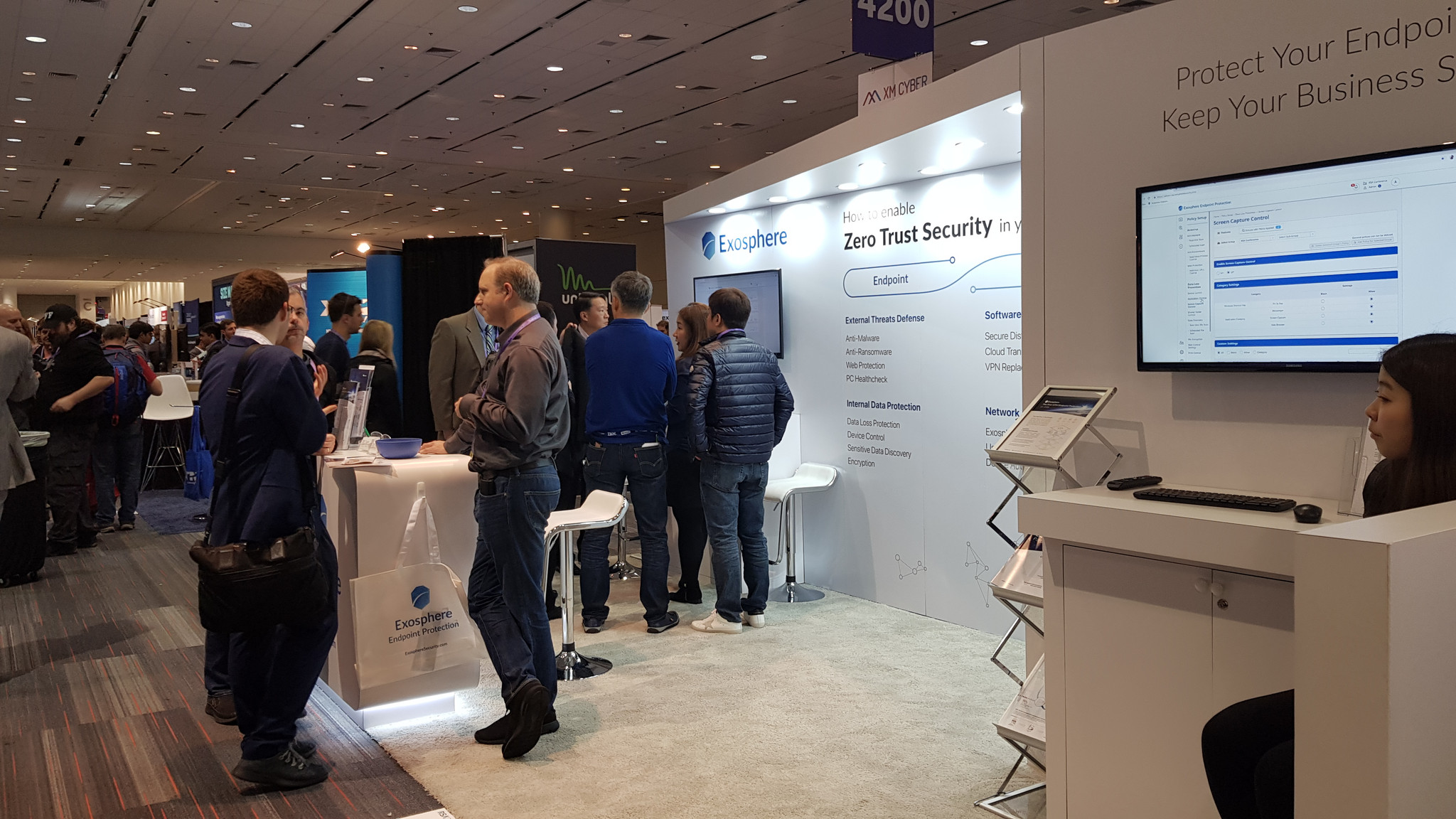 The number of visit increases every year
This year, the Exosphere booth was located in the hall between North Hall and South Hall. Gratefully, the booth traffic has increased and moreover, many of those visits were meaningful. There are many visitors who need endpoint security and want the partnership. Exosphere team is currently following up with the companies in the U.S office.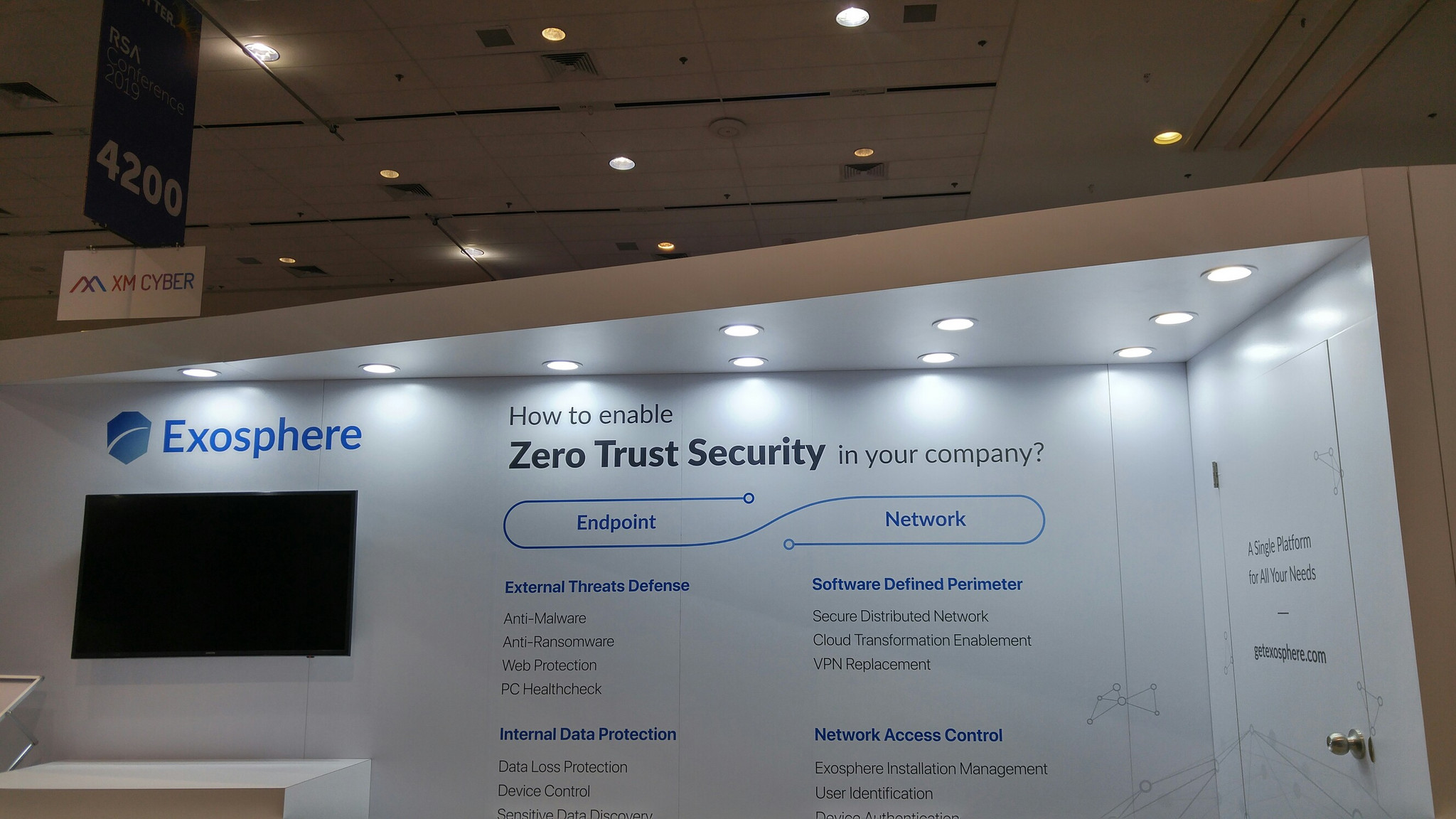 The effects of Zero Trust Security message
Exosphere supported the endpoint and network security together as one to link the concept of zero trust security, which was highlighted in this year's RSA conference. Thus, more customers and partners were interested to visit Exosphere booth.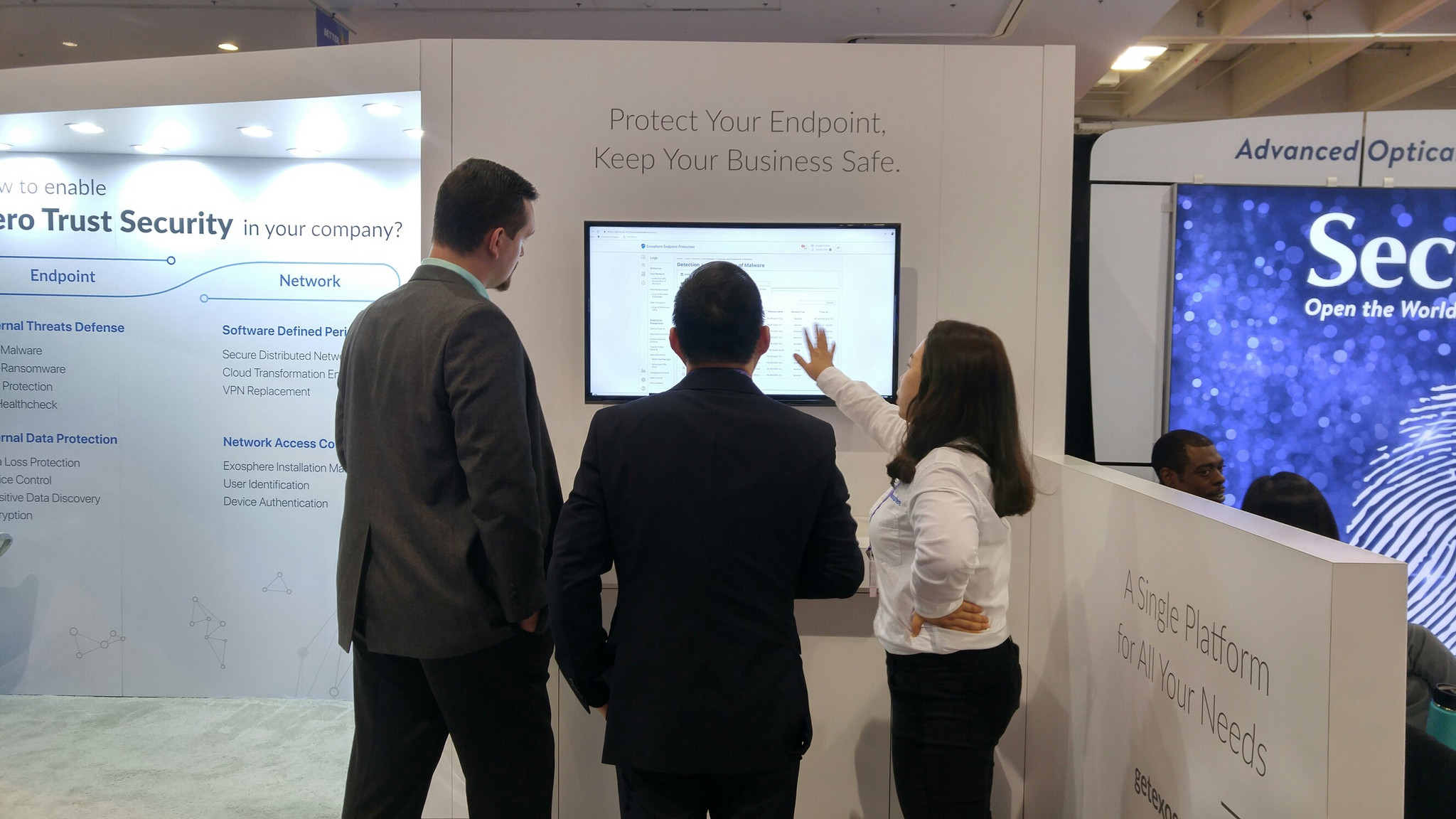 The importance of a conference for business
Conference is sometimes very important for the business. It allows customers and partners around the world to meet and have a talk. Also, it creates a chance to meet all experts.
Exosphere also had a meeting with VIP in the booth or near the booth to introduce the vision and roadmap of Exosphere services.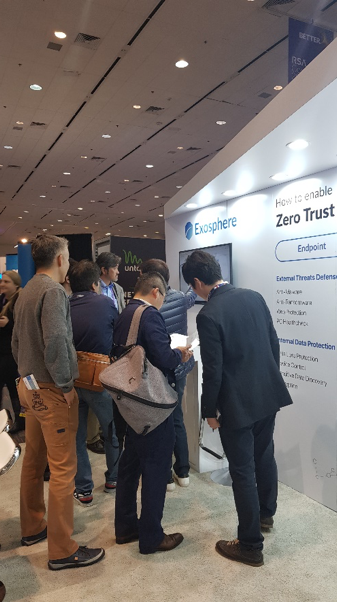 Surprisingly, Jsecurity, a Jiran's company in Japan, also visited Exosphere with VIP and reviewing the co-business after the conference.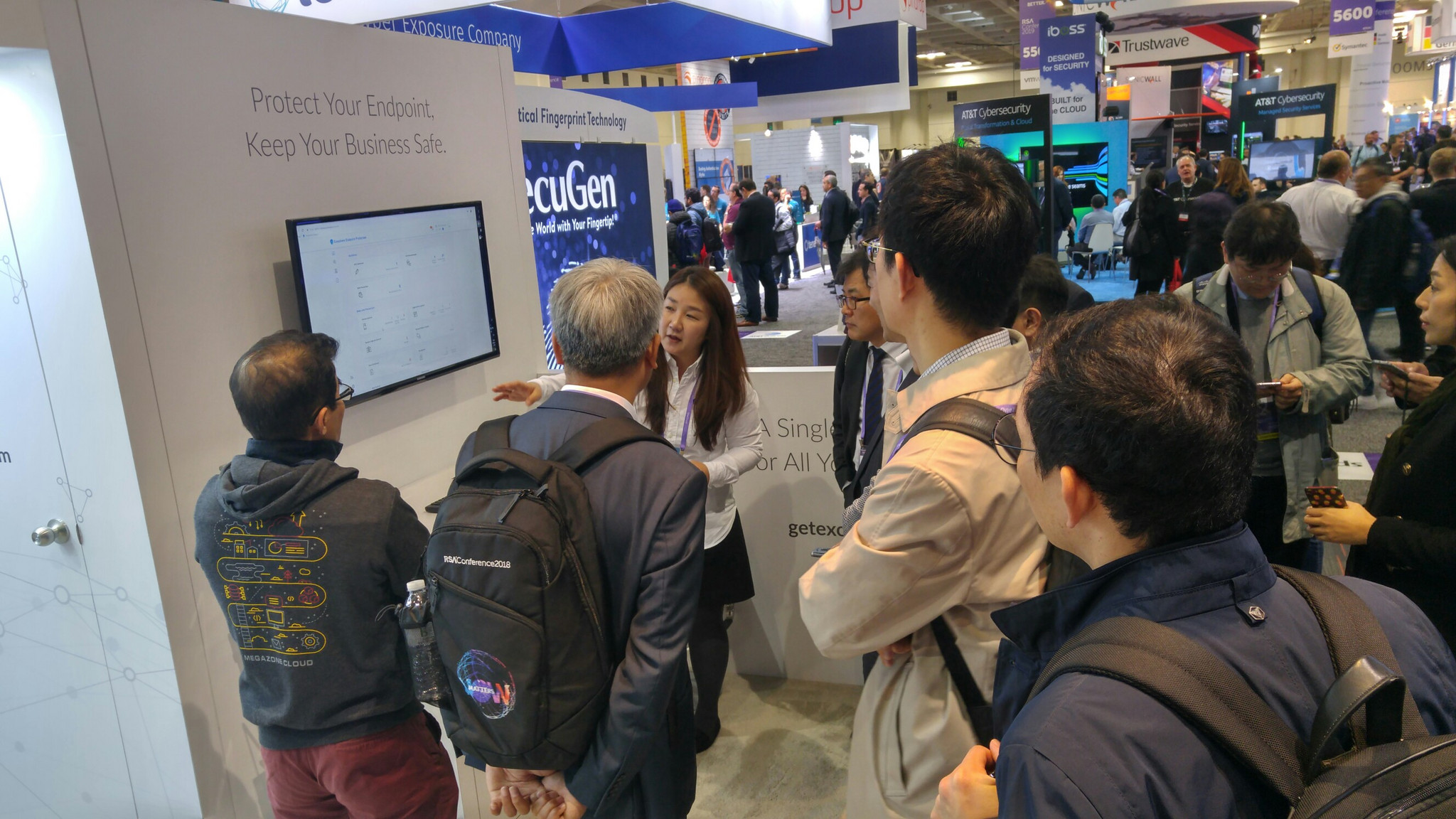 Globalizing is necessary
Exosphere took a year to published as globalized integrated security solution. To overcome the cultural differences, Mr.Ruppin removed features that are only familiar in Korea, and redefine the direction.
For this year's RSA conference, Ministry of Science and Technology made a surprise visit to Exosphere booth, and Exosphere team had a chance to share how Exosphere became globalized service.
Exosphere creates little but meaningful results every month and every quarter to grow sustainably. RSA conference allowed Exosphere to prove its' value and gain many business opportunities. Through a sharp and logical global visitor's point of view, Exosphere took one step closer to the dream.