Cyren Web Security received the CyberSecurity Breakthrough awards for the second time.
Cyren's web security platform has received "Secure web gateway solution of the year", "Hosted Email Security solution of the year", and "Secure web gateway solution of the year" award for the second time in a row from CyberSecurtiy Breakthrough, an independent organization that recognizes top companies, technologies, and products in the global information security market. This year's program attracted more than 3,000 nominees from more than 14 countries.
Cyren web security, a secure web gateway delivered in 100% cloud, protects devices from high-level malware, ransomware, phishing, and more. The strong policies and report feature provide real-time monitoring system. Also, the service operates on the SaaS enterprise security platform operated by Cyren, which integrates web security, email security and archive, DNS security, and cloud sandbox.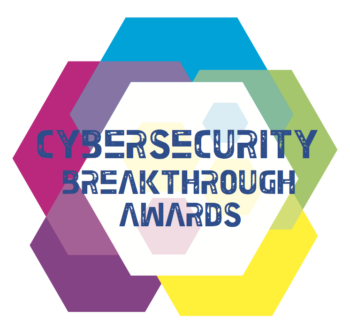 About CyberSecurity Breakthrough
The CyberSecurity Breakthrough awards program, part of the Tech Breakthrough Awards organization, is dedicated to respecting information security and the corporate, product and people of cybersecurity technology.
CyberSecurity Breakthrough Awards offer a platform that openly recognizes the performance of innovative information security companies and products in categories such as cloud security, threat detection, risk management, fraud prevention, mobile security, web and email security, UTM, and firewall. For more information, visit https://cybersecuritybreakthrough.com/
About Cyren
Cyren provides internet security solutions such as web security, mail security, and anti-malware products. The services protect transactions of more than 600 million users in 190 countries from various daily threats. Jiran have exclusive partnership to distribute Cyren products in APAC region.